Hello Everyone!
October is here and we're back, as usual, with two books, one Indian and the other, a non-Indian book to enjoy this month. We hope you enjoyed our picks for last month.
In the last post, we asked you to vote for your favourite book on Goodreads and after an overwhelming response, we've decided on our Indian and the non-Indian books for the month;
1. THE ILLICIT HAPPINESS OF OTHER PEOPLE BY MANU JOSEPH.
Ousep Chacko, journalist and failed novelist, prides himself on being "the last of the real men." This includes waking neighbors upon returning late from the pub. His wife Mariamma stretches their money, raises their two boys, and, in her spare time, gleefully fantasizes about Ousep dying. One day, their seemingly happy seventeen-year-old son Unni—an obsessed comic-book artist—falls from the balcony, leaving them to wonder whether it was an accident. Three years later, Ousep receives a package that sends him searching for the answer, hounding his son's former friends, attending a cartoonists' meeting, and even accosting a famous neurosurgeon. Meanwhile, younger son Thoma, missing his brother, falls head over heels for the much older girl who befriended them both. Haughty and beautiful, she has her own secrets.
The Illicit Happiness of Other People
—a smart, wry, and poignant novel—teases you with its mystery, philosophy, and unlikely love story.
2. ALL THE LIGHT WE CANNOT SEE BY ANTHONY DOERR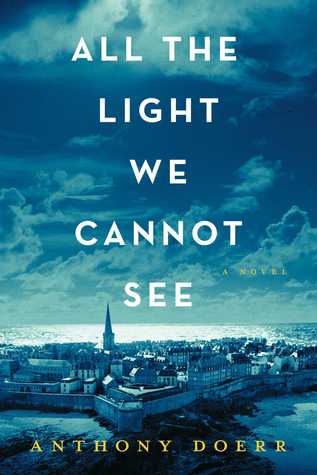 "WINNER OF THE PULITZER PRIZE
From the highly acclaimed, multiple award-winning Anthony Doerr, the beautiful, stunningly ambitious instant New York Times bestseller about a blind French girl and a German boy whose paths collide in occupied France as both try to survive the devastation of World War II.
Doerr's "stunning sense of physical detail and gorgeous metaphors" (San Francisco Chronicle) are dazzling. Deftly interweaving the lives of Marie-Laure and Werner, he illuminates the ways, against all odds, people try to be good to one another. Ten years in the writing, a National Book Award finalist, All the Light We Cannot See is a magnificent, deeply moving novel from a writer "whose sentences never fail to thrill" (Los Angeles Times).
ADD ON GOODREADS

Hope you guys join us. Don't forget to use the tag #ficfortressreads on social medias while updating your progress regarding these books.

Happy Reading, Soldiers!