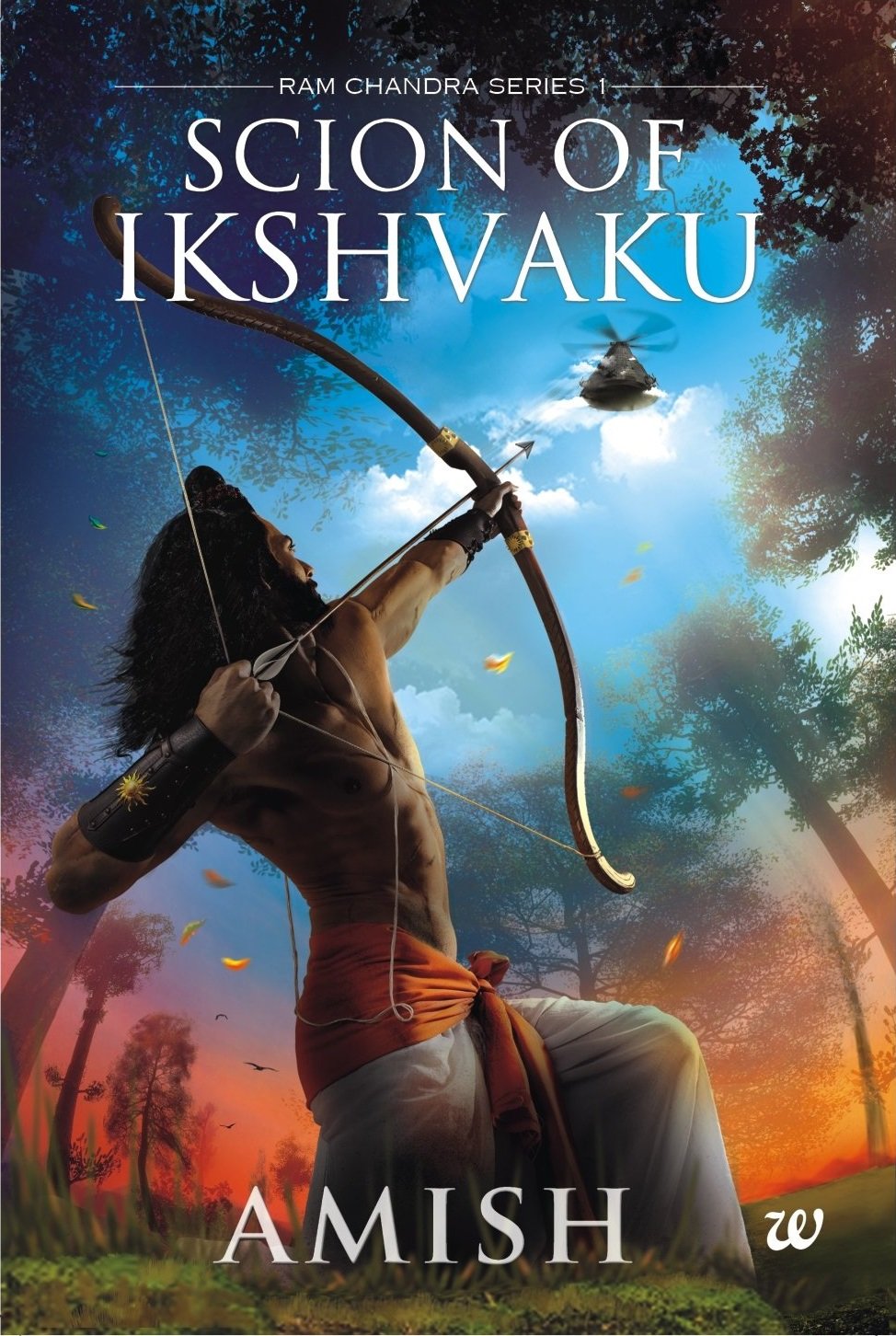 Title : Scion of Ikshvaku
Author : Amish Tripathi
Publisher :
Westland Publication
Published on :
May 13th 2015
Ram Rajya. The Perfect Land. But perfection has a price. He paid that price.
3400 BCE. INDIA
Ayodhya is weakened by divisions. A terrible war has taken its toll. The damage runs deep. The demon King of Lanka, Raavan, does not impose his rule on the defeated. He, instead, imposes his trade. Money is sucked out of the empire. The Sapt Sindhu people descend into poverty, despondency and corruption. They cry for a leader to lead them out of the morass. Little do they appreciate that the leader is among them. One whom they know. A tortured and ostracised prince. A prince they tried to break. A prince called Ram.
He loves his country, even when his countrymen torment him. He stands alone for the law. His band of brothers, his Sita, and he, against the darkness of chaos.
Will Ram rise above the taint that others heap on him? Will his love for Sita sustain him through his struggle? Will he defeat the demon Lord Raavan who destroyed his childhood? Will he fulfil the destiny of the Vishnu?
Begin an epic journey with Amish's latest: the Ram Chandra Series.
REVIEW
Amish Tripathi, famous for his best-selling trilogy, the Shiva Trilogy, yet again takes your breath away with his astounding writing and stunning imagination. He writes stories that can leave you wanting for more. Only Amish can make you forget the difference between fiction and reality. And yet again, with Scion of Ikshvaku, we get an idea about the present India.
Ram, lives in a society of corruption, where rules play no role in the socirty. Ram, a believer of rules, wish to change the society, but the journey to the perfect society as desired by him is far, far away. Every Indian can relate to this scenario, as India today, is somewhere at that point. Any crime can be forgotten through loopholes and corruption. Will we ever find the perfect society driven by rules and truth? That is answer we need to find.
What I loved the best about the book is the way everything connects to the present society as well as the mythological times. I do not have words to describe the imagination used to write such an amazing story and only a true genius can weave words to blow your mind away.
The characters are too amazing to ignore. Lord Ram and his wife Sita, are the perfect couple, who believes in the establishment and exercising the rules of the society. Nothing and nobody is higher than rules.
Bharat and Lakshman, the much loved brothers of Ram, who are the most blessed souls and who can go to any lengths to protect their brother.
Every other characters adds to the beauty of the story.
All I want is the second book in the series!
HAVE YOU READ SCION OF IKSHVAKU?